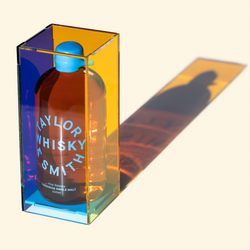 SHOP@Craft
February Advice Clinic: Artful Design - branding and visual identity for culture
Join multi-disciplinary creative Megan Perkins for a 1-hr lecture on branding and visual identity. Tailored to creative small business owners, craft practitioners and artists, this session will look at:-
Symbolism and semiotics in creating memorable, meaningful branding;
Bringing art, play and unconventional inspiration to graphic design;
The importance of keeping it simple, but not boring, when creating visual identities; and
On distilling and communicating the essence of your offering
 Attendees will have the opportunity to ask questions at the end of the session.

Date: Tuesday 22 February 2022.
Time: 6-7 pm
Where: Online - Zoom Webinar
Price: Free for Craft Victoria Members $20 for Non-members
Megan Perkins is a multi-disciplinary creative based in lutruwita/Tasmania. Her practice includes branding, communication design, and strategy. Megan approaches her work through semiotics, creating and communicating meaning with conscious and unconscious associations. She designs for universal appeal grounded by local understanding with a research based, collaborative approach using purpose built teams of specialists to deliver solutions for consumer products, cultural institutions and events. Clients include Mona, Taylor & Smith Distilling co, Design Tasmania and Art Month Sydney. 

Prior to opening her own practice at the beginning of 2020 Megan was Lead Designer and Art Director for DarkLab, responsible for the Dark Mofo festival brand identity since its inception (2013-2019), leading the in-house team in the delivery of brand positioning and communications for cultural and placemaking projects. Her work has been recognised with a First Place at the Dieline Awards, an AGDA Pinnacle Award and eight Distinctions, a Good Design Award, a Grand Diemen, and her jewellery design with the 2016 Design Tasmania Award. She sat on the national judging panel for AGDA Awards in 2020 and is Chair of the Design Tasmania board of directors.